Park Grove Methodist Church
'Fun and Fellowship' meetings
Watch this space for forthcoming events.
Everyone welcome
Home
Watch this space for news of forthcoming events.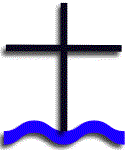 Park Grove & Starbeck, Knit and Natter Group
Anyone interested in joining an afternoon group of people who are interested in Knitting or learning to Knit and at the same time Natter and enjoy each others company, please ring,
Rev Gillian Robertson on 01423 869730
We meet 1st & 3rd week of each month on Mondays from 1.30 p.m. 'Till 3.30 p.m.
At Starbeck Methodist Church
Hope you didn't miss Call Your Bluff here at Park Grove.
It was well worth joining in the fun, especially with the tea that we were provided with.
If you want to know about future events, just keep an eye on this spot.