Park Grove Methodist Church
'Fun and Fellowship' meetings
Watch this space for forthcoming events.
Everyone welcome
Home
Watch this space for news of forthcoming events.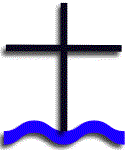 Park Grove & Starbeck, Knit and Natter Group
Anyone interested in joining an afternoon group of people who are interested in Knitting or learning to Knit and at the same time Natter and enjoy each others company, please ring,
Rev Gillian Robertson on 01423 869730
We meet 1st & 3rd week of each month on Mondays from 1.30 p.m. 'Till 3.30 p.m.
At Starbeck Methodist Church
Call My Bluff
Park Grove Methodist Church,
Saturday March 17th 3 till 6 p.m.
Entertainment includes a Bettys style afternoon tea, cost by donation.
Come and join in the fun.
See if you can work out what is meant by
these words and be on the winning side.
Please let us know if you are coming so we know how many to cater for.
Please ring Mrs V Leachman 01423 862478
Advance notice Spring Fair
Park Grove Methodist Church
Saturday April 21st at 10 a.m. till 4.00 p.m.
Tables can be booked at £10 per table
by contacting us on 01423 862478